ARRI Hi-5 FIZ NOW AVAILABLE FOR RENTAL
It means "Highly Intelligent – Fifth Generation", but it's a whole new system building on the WCUs that preceded it and incorporating ARRI's now famous discussions with users on how to evolve their gear to be better and more efficient. My kits include the "White Radio" which communicates with internal radios in the ALEXA Pluses, Minis, LF/Mini LF, and of course the ALEXA 35.
The system Includes three cMotion Mini Motors with gears, cabling and rod mounts. The promised "Smart Rings" have been delayed due to global supply chain shortages, but in the meantime you can use the Pre-Marked rings from WCU-4 and manually enter close focus in the menu.
To connect to AMIRA or other third party cameras, I can provide the small All Motor Control (AMC-1) or the ENG-1 to control FUJINON Cabrios, both of which have White Ring Receivers.
Please feel free to call or email about availability and pricing, or stop by for a demo if you're in the Berkshires.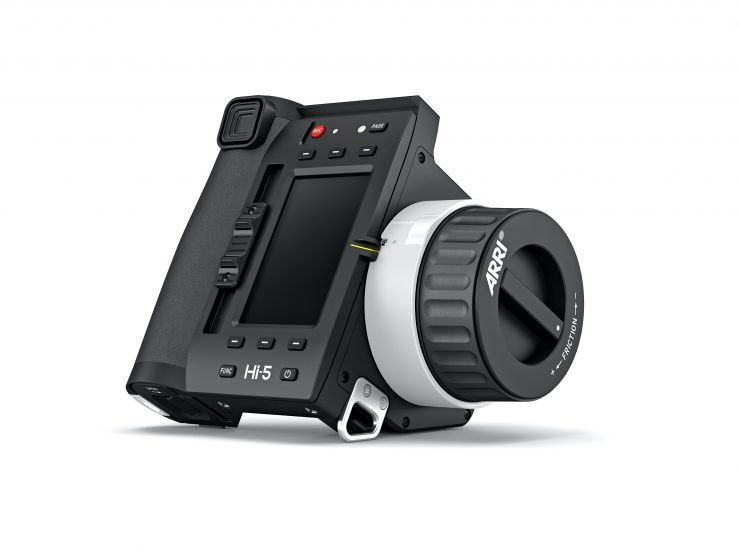 ---
LEITZ HENRI KIT NOW AVAILABLE FOR RENTAL
Now available from John Sharaf Photography, the new Leitz Henri director's viewfinder kit with the clearest and highest resolution image available. In addition to conventional Director's Viewfinder function the full frame sensors in the Leica SL2 and SL2-S cameras offer Directors and Cinematographers the best option for actually seeing and sharing what the camera will see, with still photos or movie clips. Imagine using it on location scouts to pre-visualize scenes for others that could not be present. Use your own SL2 camera or we can supply that as well.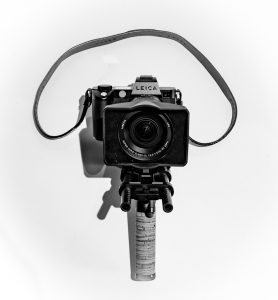 ---
HIVE LIGHTING NOW AVAILABLE FOR PURCHASE OR RENTAL
A new lighting technology called PLASMA is relighting America coast-to-coast, replacing old-school sodium vapor with smaller, more efficient, more color correct and brighter street lights. They just upgraded the street lights on my Street in Atlanta, and it's a dirt road! The preeminent exponent of this technology for motion picture needs is HIVE located in Los Angeles, but represented in Atlanta by John Sharaf Photography. They manufacture the globe and the light, which comes in wattage from 250-1000 and are VERY efficient. Also runs on battery. Great for Owner/Operators, Docs, 2nd Unit, Low Budget Projects, etc. Use this link to see and price Hive Rentals then call for demo or pickup.
---
FUJINON PREMIER KIT 75-400MM T2.8-3.5 LENS
The Premier family of four high quality optical devices are the rarest of the newest, modern, telecentric and contrasty lenses available. They are notoriously in short supply but now John Sharaf Photography has BOTH the 24-180 and the 75-400. These lenses are seeing more and more use with 4K Digital Cinema Cameras where 2/3″ EFP Cameras had been the norm; especially when paired with the Varicam V35's, you have 4K, Dual Slot Recording, Remote Iris and Operation control by Ethernet cable to conventional ROP Panels. This is very appropriate to both scripted and non scripted programming. We plan to complete the set of four very soon, stay tuned!
---
The VARICAM LT shares the same imager as its big brother the VARICAM 35, with 800/5000 Dual Native ISO and Extended Color Gamut, it's sized for use on Steadicam, Movi, Drone, or in other small places. Also ideal for Handheld work in Theatrical and Documentary Productions. Some shows will want to carry it as the "B" camera and others will make it the principal camera. Very flexible and enhances the Cinematographer's choices of the right tool for the job at hand. The 5000 ISO is a compelling feature, but now in combination with a very small profile camera, the LT from Panasonic is truly unique.
---
LEICA SUMMICRON-C PRIMES (Complete set of 9 lenses)
Especially appropriate for use on our Alexa Mini's and Panasonic 4K Varicam 35's with Dual Native ISO of 800 and 5000.
---
Complete with all the ARRI standard accessories including WCU-4 Wireless FIZ Units with dedicated Mini functions. Transvideo Starlite Monitor, 4×3 and ARRIRAW licenses coming in the first quarter of 2016.
---
Panasonic Varicam 35 with "Dual-Native" ISO 800/5000 now available, providing 4k Super 35mm. Noise level is within 1dB between the two image sensitivities. Incorporating the best features from similar cameras available from Red, Arri, and Sony.
See the manufacturer's website: panasonic.com
---
Multiple Amira Premium Cameras are available, complete with CFast2 Media and Readers, designed for quick paced production in HD and coming soon with a software upgrade internal 4K (UHD) recording.
See the manufacturer's website: arri.com
---
Lightweight ENG style lenses with built in focus, iris and zoom motors, yet rated for 4K quality in useful focal sizes of 14-35, 19-90 and 85-300. Available for sales and rentals.
See the manufacturer's website: fujifilmusa.com
---
ANGENIEUX & COOKE ANAMORPHIC LENSES
Now available both zoom and prime Anamorphic Lenses at prices accessible to most filmmakers.
See the manufacturer's websites: angenieux.com and cookeoptics.com
---
A complete line of high efficiency, low heat yet very high CRI for accurate color reproduction LED lights. Available for sales and rentals.
See the manufacturer's website: cineolighting.com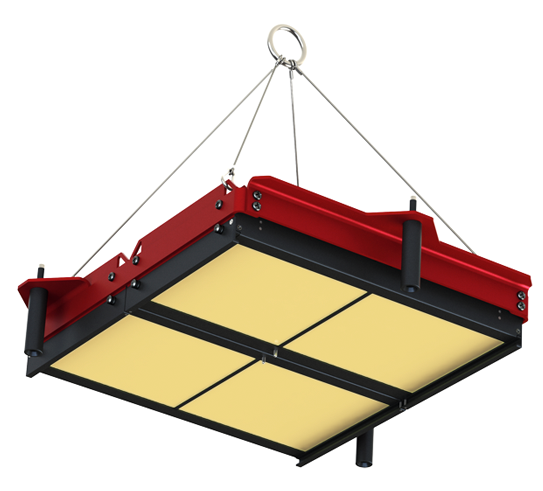 ---
The ideal on or near set device to deal with the massive sized and quantity of media created by today's uncompressed and RAW format cameras. Download, backup, trans-code and archive at unequaled speed. Available for sales and rentals.
See the manufacturer's website: codexdigital.com