Lighting Equipment Rentals
In the past few years Motion Picture Lighting has been revolutionized by high efficient LED lights that include all the colors in the rainbow. We've kept pace, and in fact have set the standard for all-green lighting equipment. We offer the largest LED spot light available that plugs into household circuits, the CINEO Reflex15, and the necessary crank up stands to use them on location. For color, we have the ARRI Orbiters and a complete set of Bi-Color Quasar Science 2/4′ tube lighting, from 18′ single to 4′ SixBanks. When packaged with our 3-ton Grip truck, this kit provides a nimble yet complete commercial/feature lighting kit that does not require generators or heavy distro cable.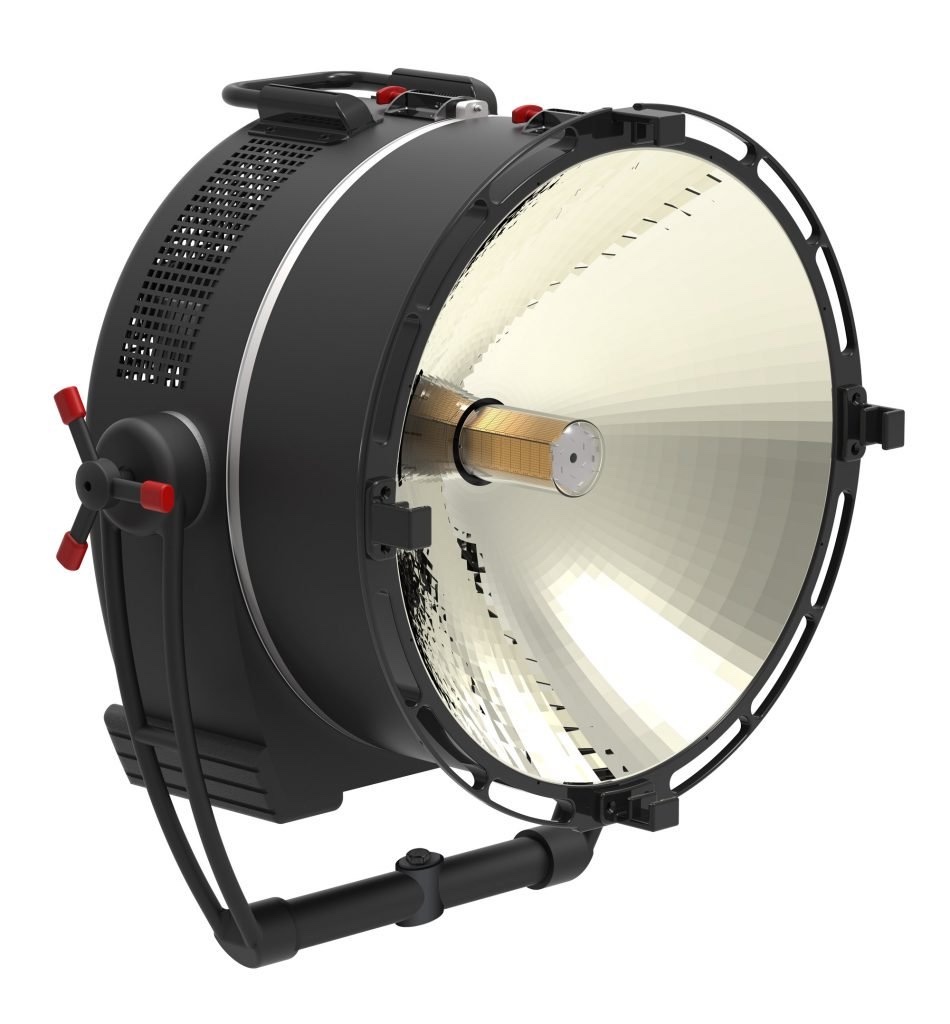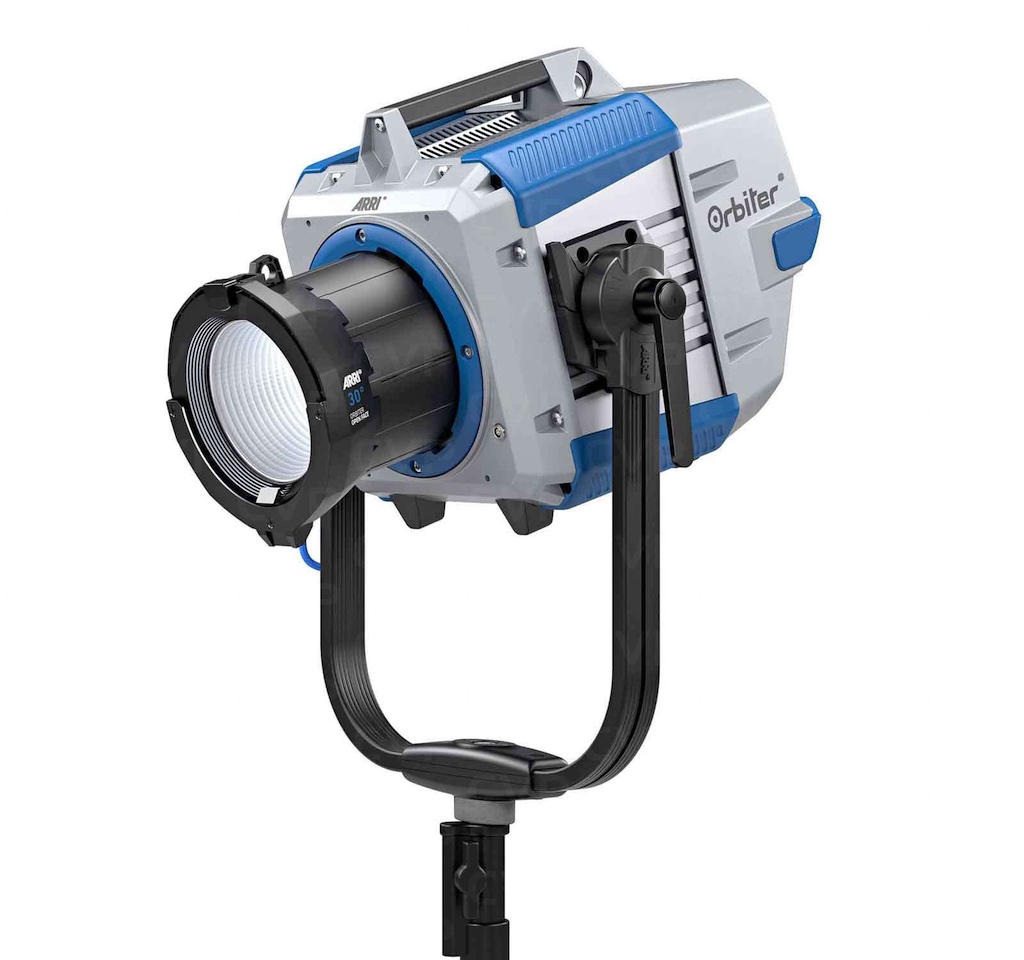 Please contact us for additional information.
LED:
1 @ Cineo Reflex 15 with 5′ Octobank (125000 lumens @ 1500 watts)
2 @ ARRI Orbiters
2 @ Cineo LB800 (Full Color Palette w/50,000 lumens @ 800watts)
2 @ Cineo Standard 410 (Full color palette w/25000 lumens)
1 @ Cineo TruColor XS 4×1′ (800W), 3200º & 5600º K
4 @ Cineo TruColor HS 2×1′ 2-head Kits (400W), 3200º & 5600º K
2 @ Cineo TruColor LS 1×1′ 2-head Kits (200W), 3200º & 5600º K
2 @ Cineo Maverick 1×1′ 2-head Kit w/ AC & DC Power, 3200º & 5600º K
1 @ Cineo Dual Pro Matchstix Kit (6 total 3′,6′ and 12″ units)
4 @ Cineo Matchbox Kits
4 @ Mole-Richardson "2K" Baby Juniors retrofit W/ VisionSmith ReLamp LED globes (2x 3200º, 2x 5600ºk), speedrings, M & S-bank Chimeras
4 @ Mole-Richardson "1K" Baby Babies retrofit W/ VisionSmith ReLamp LED globes (2x 3200º, 2x 5600º k), speedrings, Chimeras
2 @ Space Light Brackets and Silk Balloons
2 @ XS 4×4 Brackets
4 @ Arri Locasters in Kits (2)
1 @ Gekko George Ringlight With Tungsten and Daylight, LWS/Panavision/15 & 19 Studio Bracket
Quasar Science LED Kino Fixtures (3200º k/5600º k switch-select, internal ballast):3 @ 4′ 6-bank 300w (50w/tube)

3 @ 4′ 3-bank 150w
2 @ 2′ 6-bank "Fat Boy" 150w (25w/tube)
4 @ 2′ 3-bank 75w
3 @ 1′ single 15w
HMI:
2 @ Mole-Richardson 4K HMI PAR W/Power Gems Solid State Ballast
2 @ ARRI 1800W AS18/M18 HMI's
2 @ K5600 500w BlackJack kits W/ 400w tungsten conversion, "XS" Chimeras
2 @ K5600 400W Joker Bugs With Chimera Lanterns
3 @ 28VDC to 120VAC 200W Inverter
1 @ 800W 12VDC to 120VAC Inverter W/TWIST-ONS
DIMMERS:
12 @ 650w max hand squeezer/inline dimmer, w/ on/off/dim switch
2 @ 1000w max hand squeeze/inline dimmer
1 @ 2000 w max Variac dimmer
1 @ Magic Gadgets Shadowbox 3-channel lighting effects box – firelight, TV flicker, etc. 2000 w max, 15A/channel
1 @ ChamSys M40Q 2×512 Universe Dimmer Panel w/ Lumen Radio
POWER DISTRIBUTION:
1 @ 400 AMP Single Phase Camlock Distro Box
4 @ Tweeco tie-ins to Camlock
8 @ 50′ #2/4 Camlock banded cables
8 @ 50′ 100A Bates feedeers
4 @ Camlock threefers
2 @ Mole-Richardson Lunchboxes (With 10 AC Holes)
2 @ Mole-Richardson 100A 5-HOLES
2 @ 100 Camlock Snakebites
2 @ 100A Bates to 2-60A Bates
30 @ 50′ #12/3 AC Stingers